Myrthe Rebattu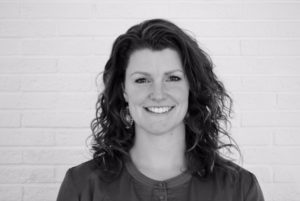 In 2008 I graduated as a dietitian from the Hogeschool van Amsterdam. Since then I have been working as a dietitian have been helping people with their nutrition, health and lifestyle. As a dietitian I am able to help everyone, even if someone has an illness or other medical conditions. I always give personalised nutritional advice to get the best results.
I can help you with:
A healthy optimized eating pattern
Excess weight & obesity
Insufficient weight
Sports nutrition for optimised performance, recovery and body composition
Diabetes, high cholesterol, high blood pressure and cardiovascular disease
Nutrition during pregnancy, lactating and getting back in shape
Stomach, liver and bowel problems (for example heartburn, constipation)
Food sensitivity, intolerance and allergy (for example lactose intolerance)
Vegetarian, vegan or other eating patterns/beliefs
Rehabilitation before or after surgery
At the moment I am specializing in Sports dietetics. As a sports dietitian I counsel recreational and elite athletes on every detail of their nutritional habits. I have been an elite athlete myself so I recognize the winners mentality and determination to cross boundaries to achieve goals.  Optimised nutrition is essential to support the body and mind.
Together we will face the challenges and achieve the goals!
First consultation – Intake
During this first consultation I will gather every bit of information necessary to define the goals, make a plan and create my nutritional advice.
Duration: 60 minutes consultation, afterwards 30 minutes nutritional plan. Cost: 99 euro
Included:
Thorough questioning of your diet history, medical history, psychological factors, physical exercise, current eating pattern and lifestyle.
Measurement of body composition (height, weight, BMI, fat%, muscle%, total body water, visceral fat )
Evaluation measurement
Draw up personal goals and an treatment plan
Personal nutritional advice

Follow-up consultations
The first follow-up is always 30 minutes. After that the other follow-ups can be 30 or 15 minutes depending on what is necessary or wanted. During these consultations we will discuss how well the advice is practised and if it can be managed during daily life. Of course we will also look at the progress and results. This will decide if we need to adjust the goals and nutritional advice.
Duration: 30 minutes, Cost: 37,50 euro.
Duration: 15 minutes, Cost: 20 euro
Included:
Measurement of body composition (height, weight, BMI, fat%, muscle%, total body water, visceral fat )
Evaluation of the results, the achievement of the intended goals, the process and adjusted eating pattern
Discussing nutrition related subjects
Motivational coaching
Consultations by phone
When someone is not able to come to the appointment but has the need for guidance and some motivating words, a consultation by phone can be a solution.
The costs for this are similar to the costs of follow-up consultations depending on the duration of the conversation.
Detailed nutritional analysis and advice
Sometimes every detail counts. For example somebody who wants to run a marathon, a bodybuilder or another type of athlete. But also if you have food allergies, deficiencies or a complex medical background. Advice with precision is then necessary. If you want or need a detailed tailored nutrition plan, you can choose this as an extra on top of the intake.
Costs: 37,50 euro
Reimbursement
The costs of the dietitian can partially be returned to you by your health insurance. Each health insurance has its own policy conditions. Check with your own health insurance company to see what you can get them to reimburse.
Referral letter
Most health insurance companies will compensate costs without a referral letter from your doctor. But some might make this request. Your doctor will give this to you if you make a request.
No show
When you can't come to the appointment make sure you make a cancellation at least 24 hours in advance via myrthe.rebattu@gmail.com. When you cancel too late I have to charge the costs of the appointment. These costs can not be compensated by your health insurance.