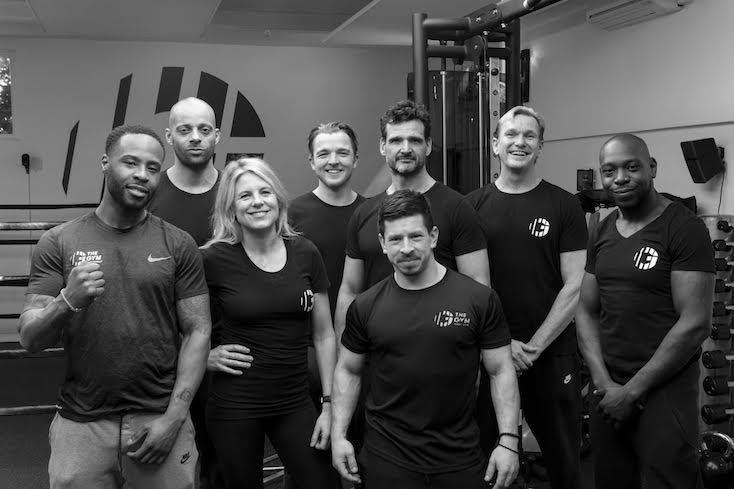 Having worked in the industry for many years, in 2015 we decided to join forces and start our own personal training studio. During the search for a suitable location, we were more than excited and when we finally landed on the Ruysdaelkade we knew we had found our perfect space. A unique central location in Amsterdam South with ample parking and surrounded by many nice restaurants.
The Gym Amsterdam is equipped with state of the art cardio and weight equipment and includes a body analysis machine. We believe that this, along with our extensive experience, our unique way of training and a relaxed work out environment will all help to ensure our clients reach new levels in their training and physical fitness.
We work closely with our Physiotherapists, which enables us to detect small imbalances and anticipate any issues that may arise.
Personal Training where the customer really gets the attention they deserve!
Jurmain Nimmermeer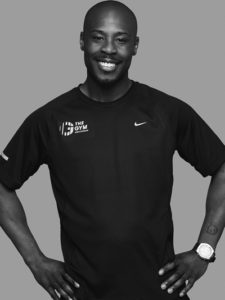 At a young age I began boxing and kickboxing as a way of releasing pent up energy. I quickly gained confidence and discipline in my chosen sports and proved to have a lot of talent both for training others and competing.
Unfortunately, due to an injury I had to quit the competitive aspect of my sports and instead I focused my attention on training other fighters.
Over the years I have taught at various gyms incorporating boxing and kickboxing training techniques into personal training plans. This combination along with a desire to train hard and have fun has proved very popular with my clients.
With my extensive experience and energetic coaching style I will challenge you both mentally and physically to be the best you can be. You can train with me one on one to get started, or in pairs or in small groups of up to four people.
"Start by doing what is necessary, then do what's possible and suddenly you are doing the impossible"
Raymond Homoet
Sport is my life. During my active sports career, I completed my bachelor's degree. After my time as a professional footballer at AFC Ajax and FC Volendam, I entered the field of training.
My experience as a top athlete allows me to bring a unique perspective to the people I work with. I can help you to get to know your own body and continuously push your boundaries while having fun and achieving your goals.
The Gym Amsterdam is a very motivational place to work out. Together with my professional colleagues, we started The Gym Amsterdam in early 2016.
We set the bar high by developing ourselves both mentally and physically. I am a certified personal trainer and hold several qualifications, including an NSCA / CPT from the University of Amsterdam. This is an international course in the field of personal training.
Every day I have the pleasure of working with a variety of different clients. Each with their own set of goals, such as increasing muscle mass, losing weight or improving condition. I look forward to meeting you in our gym so that together we can make a great plan and get started.
"People with goals succeed, because they know where they're going"
Frank Sparenburg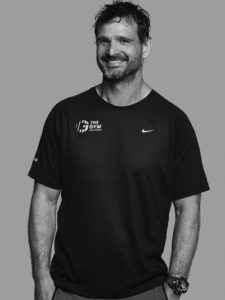 My whole life has been devoted to sports. Since childhood I have been active in a variety of different sports. In particular, I am passionate about boxing. After achieving several qualifications in the field of personal training I started working as a trainer.
In an ever developing field, I believe is it important to stay at the cutting edge of new advancements so I opted to continue my education with NSCA / CPT.
Training at The Gym Amsterdam goes beyond just creating a plan. We believe our task is to accelerate your development in a fun and intensive way, by helping you to push your limits both mentally and physically. Motivating and helping my clients to achieve their goals gives me great satisfaction.
I can help you to get fit, improve strength, improve fitness, loose weight or build muscle through a variety of different activities. I hope to see you soon at our gym.
Marvin Nimmermeer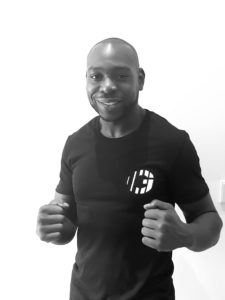 I am a personal trainer specializing in both boxing & kickboxing. The training I offer mixes these two disciplines with strength training ensuring that every session challenges you – ensuring you see the results!
My personal motto is " nothing is impossible"  & together I can help you achieve your goals. Training turned my life around & through all the struggles & challenges I went through to get here, I will be able to motivate & empower you to push beyond your limits.
Training with me will improve both your physical fitness & your mental resilience & we will have fun!
Sarah de Mol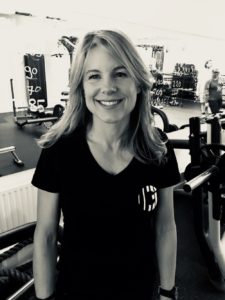 Sports and exercising has always been a big part of my life and as a young kid I was often out running or swimming before school.
I worked in London in office jobs and started teaching aerobics in the evenings and at weekends. After having kids I decided to make my passion my career and have been working as a Personal Trainer for over 12 years now.
Working out to me should be fun and enjoyable, not only should you get the results you want, but you should enjoy the whole experience. Healthy eating and regular exercise makes you feel positive, empowered and able to tackle anything that comes your way. Helping people get fitter, stronger and feel good about themselves makes my job worthwhile.
Robin Diks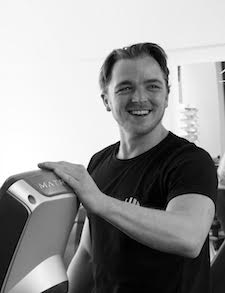 I've been involved in sports since I was four years old. I have practiced many different sports on all kinds of levels. At the Crusaders in Amsterdam I played American football for years. It was here that I came into contact with strength training and learned that by sheer discipline you can get really close to realising your goals or even achieve them for the full 100%. I've played sports there for years with a lot of fun.
It's not surprising that after graduating college with a degree in economics I switched to the world of sports. Something completely different, but it means to me I get to spend the whole day practicing my hobby. I have chosen for personal training and followed the course NCSA-CPT because I like to deal with people in a sporty environment. With great passion I guide others to reach their goal every day.
Whatever your goal may be, together we stand strong! Formulating a personal training program together to achieve the maximum. See you soon at The Gym.
Nina Uvez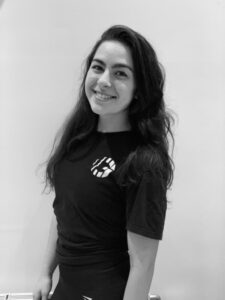 Ever since I could walk, I've danced. Starting the prelimentery training at Lucia Marthas Institute for performing Arts at the age of 13 eventually got me to finish their Bachelor course in 2015
Although dancing and singing shapes most of my career, fitness has been a big part of my life too. Fitness is a place where I can use my mobility, flexibility and knowledge from dancing as a tool for a different way of training and building strength.
After getting my certificate at OVERLOAD (T.O.P A) and Core Academy (pre- en postnatal) I have started giving personal training and various group classes. Classes like hiit training and body pump. Since I'm very eager to keep on learning, I will be starting MILO Education in 2021.
Feeling good and positive about yourself from the inside out will always be my first focus. But let's get fit, lose weight or build muscle while doing so.
I'm looking forward to work with you!